Salam..

All he has to do is just bring his tool box on the street and draw!whats so special about him??


His paintings are actually POP-OUT!!!!
These magnificent were done by artist
JULIAN BEEVER
and these things never get old, and always manage to fascinate.Basically all his paintings are optical illusion and it's not 3D at all.All he do is just play with the colour and techniques!
Has anyone left their laptop here?better take it before someone does...


How would you like to be walking down the sidewalk and then suddenly fall into a hole like these guys? Take a little closer look at who has fallen into the hole.


It's hard to believe there is no water on the sidewalk below! The hose, drain, puddle… everything is painted on the sidewalk by Julian!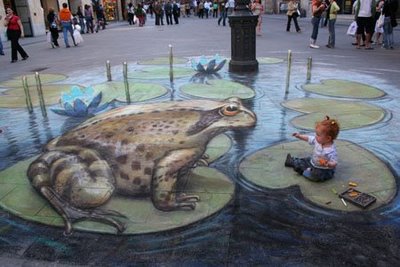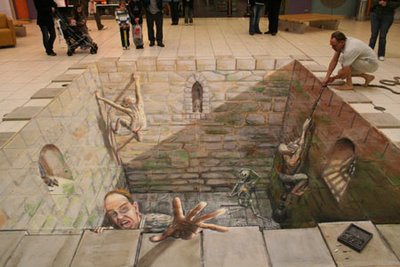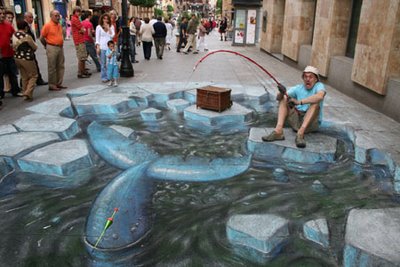 Those paintings looks real rite?

source:

http://www.moillusions.com/2007/12/julian-beevers-new-3d-sidewalk.html